Adattatori per maschi, economici
Adattatori porta maschi - competitivi Il maschio si inserisce direttamente nell'adattatore Weldon da 19 mm o 32 mm. Utilizzabili sono per maschiature su fori passanti.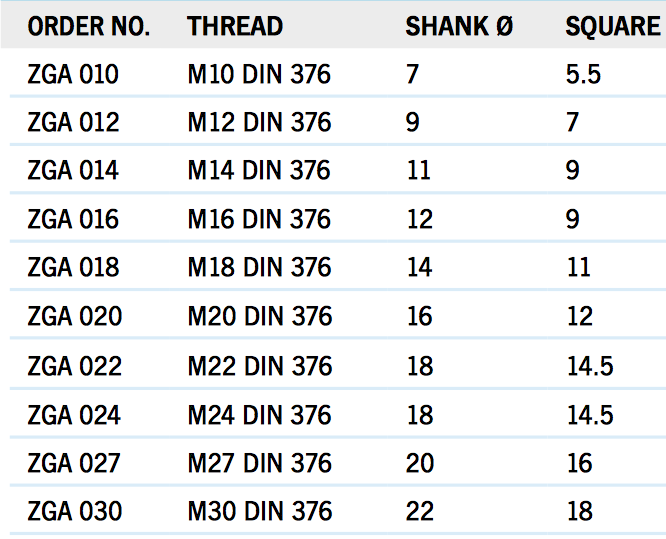 up to ZGA 020 with 19 mm Weldon shank ( 3/4 ")
from ZGA 022 with 32 mm Weldon shank (1 1 / 4 ")
---
Adattatori porta maschi - per iniziare risparmiando! Utilizzando gli adattatori ZGA i maschi possono essere inseriti direttamente sui mandrini Weldon da 19 mm o da 32 mm. Sono previsti solo per maschiature di fori passanti! Utilizzarli è molto semplice: selezionate l'adattatore per il maschio da utilizzare, inserite il maschio e serrate le viti sull'adattatore con una chiave esagonale. Infilate il codolo Weldon nel portautensili della macchina e siete pronti.